WHAT !?
6 months without an update !?
How dare I !!!
Yes, it has been a while since my last update.
A lot of things had to be taken care of. And therefore, a lot has been pushed forward.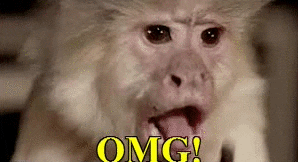 That being mentioned, we have done a lot of improvements to the website!
Website has been moved to a different host!
Speed has been improved by moving to said host and implementing Cloudflare!
Security has been improved by implementing more spam filters!
More exclamation marks are being added to list items!!!
Uptime is being monitored for faster responses when the site goes down!
Ideas are being drawn for a new Division system!
Monkeys are being trained to train lions, so they can hunt the hamsters that have been roaming free in the bunker.
Because let's face it… Even a monkey could do that… Or this is the moment to find out!
As for the things I still need to work on:
Improved division system.
Let's be fair… It has been a long while since I've build the current system.
And it looks really weird compared to the rest of the website.
Which is why I've created a suggestion box!!! ← Seriously! Let me know what you want!
If you find any issue with the website, please send us a Bug Report through the forums (← that link over there) or through Discord.
I will try to come back with regular updates. But just like 6 months ago, I will make no false promises!